For the first lesson of the school year, we talked a lot about expectations and the rules of the classroom.  The children had a great time making posters with all things that we had talked about and put them up on the wall so that they can always look and remind ourselves of them.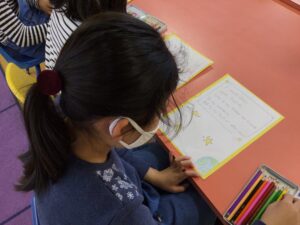 We are using the Cambridge Kid's Box 6 books this year to help us work on our listening, writing, and reading comprehension skills.  On this day we were talking about technology and various devices that help us in our daily lives.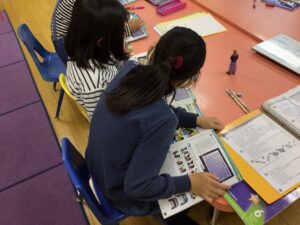 For the first few minutes of every after school lesson, we gather on the carpet and enjoy chatting and catching up with our friends.  On this day, we talked about our plans for the Golden Week Holiday.
(Steve)