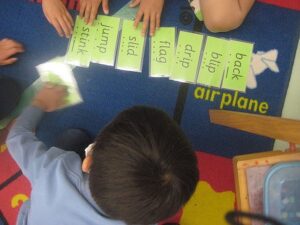 Here the children are learning and practicing alphabetizing words, this is an important skill to learn when it comes to reading books, especially when looking up words in the dictionary. They had to race and re-arrange the words and put them into alphabetical order.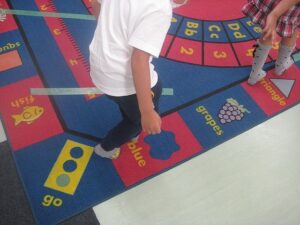 Here the children are practicing the skills to be in Divircicus. They are trying to balance along the black line and practice to become a tightrope walker!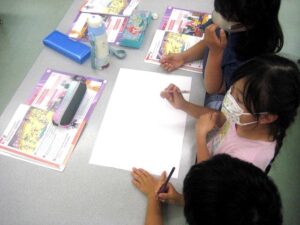 This month we have been leaning about the circus and what is in it. Here the children had to work as a team and create their own circus. They went on to writing about their circus in their journals.
(Luke)