Here are some of the things we have been doing in Orange class the last couple of months. Our theme has been directions and going places.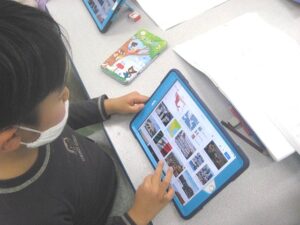 The children are exploring a country of their choosing using the ipads. Once they have gotten the information, they made a small panthlet about that place.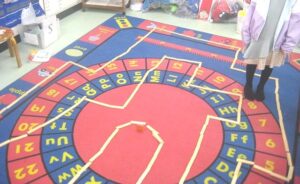 The children were blindfolded and navigated through a maze they made by the voice of their friends. If their friends did a good job then they would get to the end of the maze successfully.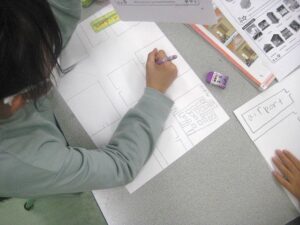 They created their own town, once drawn they had to navigate their partners through it.
(Luke)
https://www.instagram.com/gvipreschool/
どなた様でもご覧いただけるGlobal Village International PreschoolのInstagramアカウントがあります。Global Villageのことがよくわかる内容となっておりますので、是非ご覧ください!